Trigger Control at Speed
Instill a smooth trigger pull, even when pushing speed.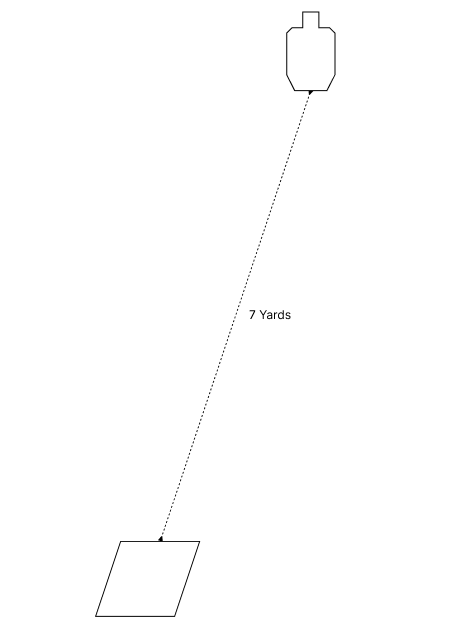 What is the Trigger Control at Speed Drill?
Practical pistol shooting is all about finding the balance between speed and accuracy – doesn't matter if it is defensive or competition pistol shooting. We need to be able to pull the trigger quickly but not disturb the sights.
Trigger Control at Speed is ask skill isolation drill working on getting a smooth trigger pull while still maintaining speed. And it is really that simple. Pull the trigger with speed, but maintain control.
A great dry fire drill to pair with this is the Trigger Reset at Speed Drill, especially if Trigger Control at Speed is getting easy.
How to Setup
Drill Setup
1 Target at 7 yards
Start position: Sights on target, finger on side of the pistol frame
2 shots required
How to Dry Fire
Drill Steps
At the beep, pull the trigger as quickly as possible and engage the target with two shots
How to Mod
Drill Modifications
Don't have any target on the wall at all – only watch the sights to see if they move.
Start at the low ready.
Use a far/difficult target. Headbox targets are great for this.
Video Explanation
---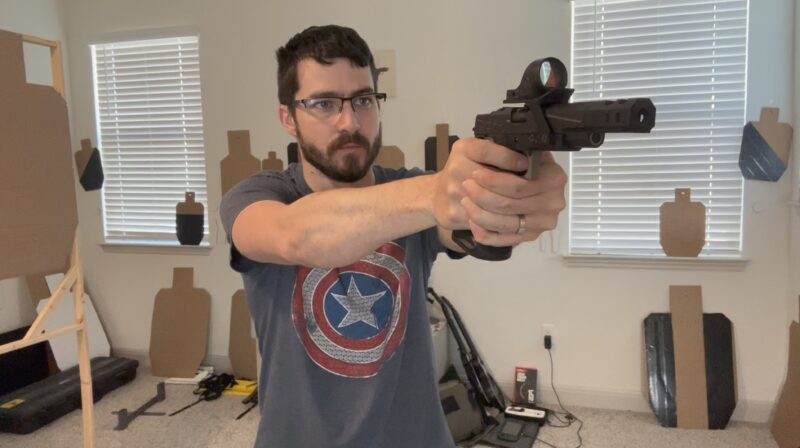 ---
Drill Tips
If you're struggling with a smooth trigger pull, start by placing your finger so it is just touching the trigger without pulling it – and running the drill. Then move the finger just off the trigger and run the drill for a bit. Slowly move your finger further and further until it gets to the frame. Trigger Control at Speed is a drill that builds on itself.
---
---
Drill Diagnostics
Pay close attention to the sights the moment the shot breaks. Do the sights dip? Yank down? A good trigger pull means the sights don't bounce at all, even if pulling the trigger at max speed.
---
---
---
Don't know what drills to run to meet your goals?
Try out a virtual training call to talk with Brian about shooting goals, training methods, and drills to best meet those goals.
Drill Environment
More Drill Modifications
Modifications to focus on: Conceal Carry
Further Training with: