Simple Draw
A quick and simple drill focused on drawing the gun from the holster.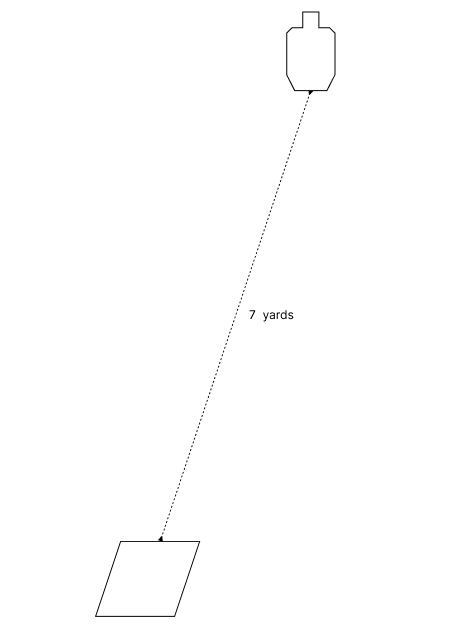 What is the Simple Draw Drill?
Simply drawing the gun from the holster is the most common drill in dry fire. It's simple, its easy, and it feels awesome to nail that fast draw.
However, it is often done in an ineffective manner and/or too common.
Yes, having a good draw stroke is very important – particularly for conceal carriers. However, it is important to not over do this drill and to fire at least two shots. A draw to a single shot isn't that valuable of a drill and can create bad habits when done with repetition. Furthermore, a simple draw to a single target should be a small component of a training routine, not a cornerstone.
Drill Tips
Always maintain a firm grip in dry fire as if this were live fire. Don't let dry fire create bad habits – use dry fire to create good habits that carry over to live fire. Always build a firm grip as if the gun had live ammunition in it.
---
---
Drill Diagnostics
Examine your grip before holstering the handgun. Do you have an ideal grip? Is your grip high up in the beavertail of the gun? Are you gripping firmly? Are you getting your support hand high up on the gun?
Consistency is key with this drill. Being able to crank out a sub second draw means nothing if it takes you ten tries to get that one sub second draw.
---
---
---
Don't know what drills to run to meet your goals?
Try out a virtual training call to talk with Brian about shooting goals, training methods, and drills to best meet those goals.
Drill Environment
More Drill Modifications
Modifications to focus on: Conceal Carry