Fundamentals Check
Goal: Improve the speed and consistency of confirming sights on target and pulling the trigger without disturbing the sights.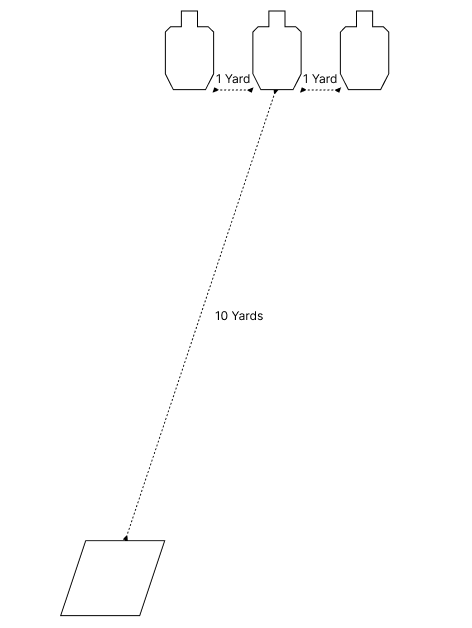 In my opinion, the two most important actions in practical pistol shooting are confirming the pistol sights on target quickly and pairing it with a quality trigger pull.
Confirming the pistol sights on target is intentionally broad as it encompasses initial presentation from the draw, presentation after a movement, transitions, recoil control, and (most importantly) vision speed. All of those are incredibly important when it comes to practical pistol shooting.
A quality trigger pull is equally as important. If the trigger pull deviates the sights, it deviates the shot. A fast and smooth trigger pull is critical for all levels of practical pistol shooting.
That's the focus of this drill set – work on getting the sights on target at the intended aiming point and pulling the trigger quickly and smoothly straight to the rear.
---
---
Check out some free handgun drills:
Drill Environment
More Drill Modifications
Modifications to focus on: Conceal Carry