Lessons Learned from Dragon's Cup with 3+ Hours of Video Analysis
Studying my Dragon's Cup and reviewing identifying opportunities for me to move.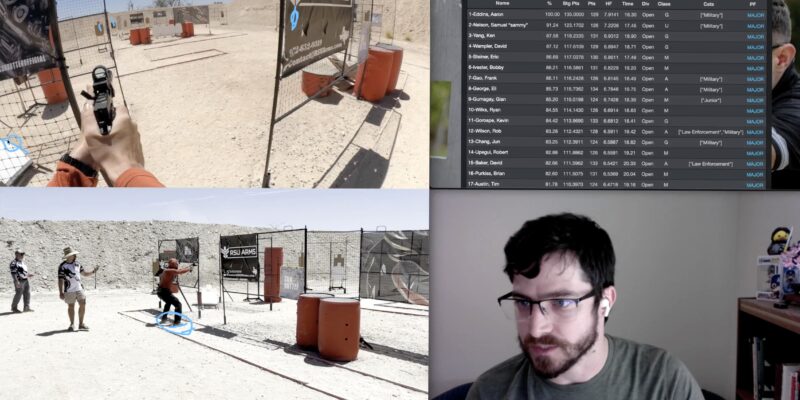 Dragon's Cup is an amazing USPSA major match in Odessa, Texas. I attended in 2022 shooting PCC and eagerly returned for the 2023 match shooting open division.
I went into this match with tendon issues in my support hand, which drastically impacted my ability to control follow up shots, particularly on distant partials – which Dragon's Cup had plenty.
These videos are my own self analysis of the stages, identifying things that went well, lessons learned, and opportunities for improvement.
I spend over three hours deep diving into my performance – the good, the bad, the lessons learned, and what I'm going to do different to keep climbing.
Free Videos
Member's Videos
First two videos are free, remaining breakdown videos are available with the all access training.
---
---
---
---
---
---
---
---
---
---
---
---
---
---
---
---
---
---
---
---
---
---
---
---
Get your own video analysis
Like these stage breakdowns?
I'm happy to dig into your stage videos or training videos and provide technique analysis along with suggestions on how to improve.
Written by Brian Purkiss - always a student, sometimes a teacher.
I don't consider myself a competition shooter - I think of myself as a performance pistol shooter. I am all about performing at as high of a level as possible. Towards that end, I am obsessive about learning how to perform. I spend a lot of my life learning from the best across the entire firearms world and even into other areas of performance and other sports. I am a USPSA Carry Optics Grandmaster, currently working towards my second GM title in the Open division.
Want more? Follow on Instagram, Facebook, or Email.
|