School Staffer Posted on Facebook About Buying Gun, School Nearly Shut Down
A school was nearly put on lockdown, kids missed recess and a field trip, and 60 students stayed home. All because a teacher posted about buying a gun.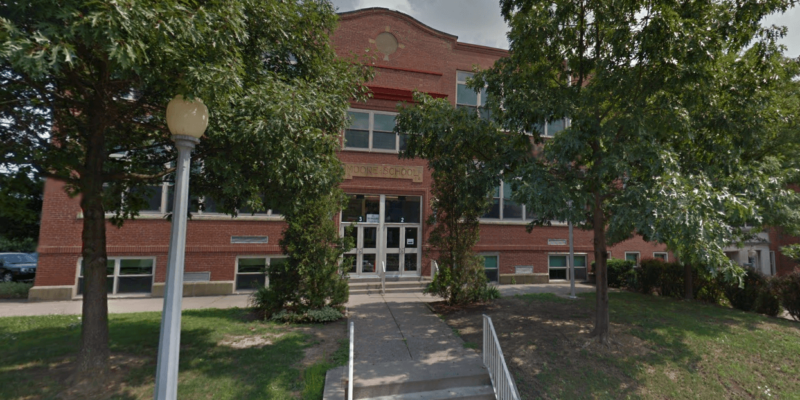 An unidentified teacher in the Brentwood School District for Brentwood, Pennsylvania, just outside of Pittsburgh, made a post on Facebook about buying a gun.
[card float="center" img="https://lockedback.com/wp-content/uploads/2017/10/brentwood-pic-up.jpg" alt="I'm going shopping Sat. Who wants to go. I'm buying a gun. Watch out world. Hahahaha." width="500″]I'm going shopping Sat. Who wants to go. I'm buying a gun. Watch out world. Hahahaha.[/card]
While the "Watch out world." part was unnecessary, and arguably not a tactful thing to say, there's nothing inherently wrong about this statement on a personal social media account. Teenagers post about getting vehicles and saying "watch out world" all the time. I remember my friends in high school saying many similar things.
Yet this personal post from a teacher about exercising his/her 2nd Amendment rights was not well received by the school district.
Nearly 60 students at Moore Elementary were either kept home, or picked up part way through the day. Furthermore, the police department was notified, students were kept inside during recess, and a class did not get to go on their field trip.
The school district released the following statement.
[card float="center" img="https://lockedback.com/wp-content/uploads/2017/10/brentwood-picture.jpg" alt="School District Release Statement" width="430″]School District Release Statement[/card]
Dear Parents and Families,

Today, nearly sixty students were either kept home from school or were picked up early due to a social media communication made by a school teacher. The District is not permitted to share the details of the incident, especially as there is an ongoing investigation.

We assure you that the District safety plan was followed. The appropriate Borough authorities were notified, and the Director of School Police and the Superintendent reported to Moore to assist the Moore School Principal as students entered the building. The Director of School Police and the Superintendent remained at Moore for the day and the students did stay inside for recess. The kindergarten students did not attend the prescheduled field trip and a school police officer escorted the students and staff. Our Director of Special Education, who is also a school psychologist, was also onsite to assist as needed.

You will be kept apprised as circumstances warrant. Rest assured, the District takes these types of situations very seriously and remains committed to the safety of our students and staff as our first priority.
Students were essentially punished because someone made a post about purchasing a firearm. Actions like this conditions kids to be afraid of any person with a firearm when there is absolutely no need to fear that in of itself.
This is an insane overreaction, and yet the school is proud of how they handled it during this "incident."
Lawful conceal carry on school grounds is not currently legal in Pennsylvania, though a current proposed Bill is making progress which would allow it, with restrictions. So during the rest of the year, these students are left defenseless. But when a school teacher makes a comment about buying a gun, students are punished, a psychologist is made available, and police are on site all day.
Written by Brian Purkiss - always a student, sometimes a teacher.
I don't consider myself a competition shooter - I think of myself as a performance pistol shooter. I am all about performing at as high of a level as possible. Towards that end, I am obsessive about learning how to perform. I spend a lot of my life learning from the best across the entire firearms world and even into other areas of performance and other sports. I am a USPSA Carry Optics Grandmaster, currently working towards my second GM title in the Open division.
Want more? Follow on Instagram, Facebook, or Email.