Wide and Close
Work on wide and narrow transitions at the same time.
What is the Wide and Close Drill?
Wide transitions require stopping the gun exactly at the point where the gun is being aimed. Narrow transitions require moving the eyes to the next target as soon as the final shot is taken. Well, both narrow and wide transitions require both – but precision stopping is generally lacking on wide transitions and fast leading with the eyes is lacking on narrow transitions.
This drill works on precision and leading with the eyes for wide transitions and narrow transitions.
Drill Tips
On the narrow transition, the most important part is to move the eyes to the next target the moment the second shot is fired. It's very easy to lock the eyes to the gun on close transitions. Even on close transitions, the eyes need to lead ahead of the gun.
---
---
Drill Diagnostics
Watch for over and under travel on the wide transition. The gun should go exactly to where the eyes are looking. If the gun slows down too late or too early, it'll over or under travel. The aiming correction drastically slows down the transitions.
---
---
Drill Author
---
Don't know what drills to run to meet your goals?
Try out a virtual training call to talk with Brian about shooting goals, training methods, and drills to best meet those goals.
Drill Environment
More Drill Modifications
Modifications to focus on: Conceal Carry
Further Training with: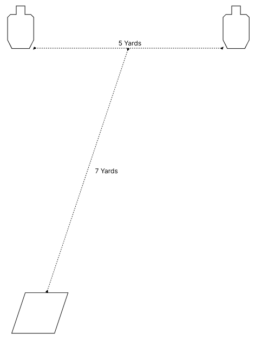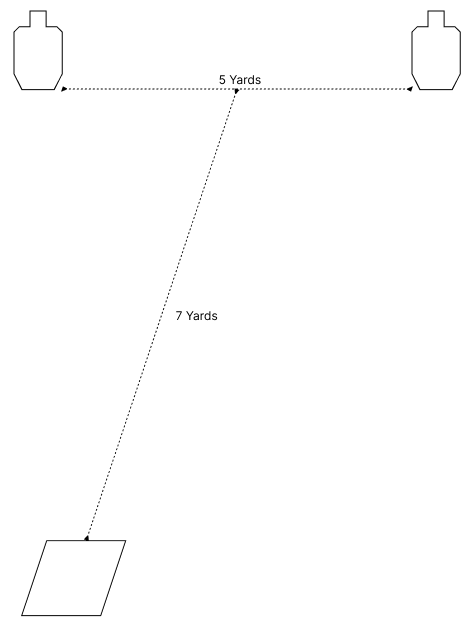 Improve the accuracy of transitions by bringing the sights to the eyes.