Seated Draw
Improve the draw from a seated position.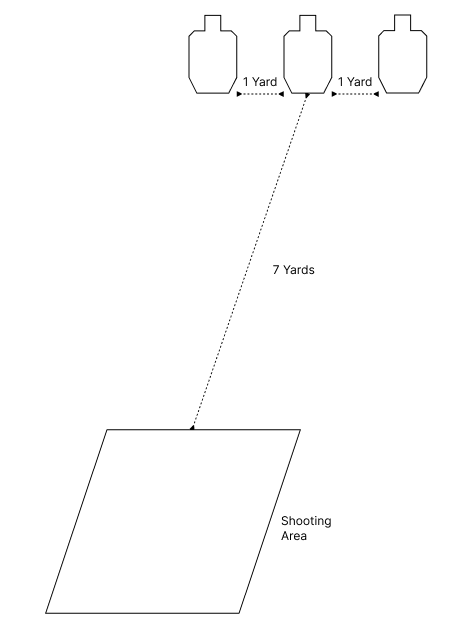 What is the Seated Draw Drill?
Going off of what can be found on Instagram, most people practice their draw from a perfect stance while squared up perfectly on target. But we know that isn't how most draws are out in the real world. We're not going to be perfectly squared up on the target with a perfect hand positioning should the worst happen.
A dangerous situation can arise while we're seated – and for some people, we sit a lot every day.
Practicing the draw from a seated position is an incredibly practical and useful skill to work on. It is incredibly important to practice drawing from positions other than a perfect squared up stance.
Drill Tips
A seated person is an unmoving person. An unmoving person is an easy target. It is important to be standing up and starting to move with urgency while drawing from a seated position. Don't move then draw. Don't draw then move. Draw AND move at the same time.
---
---
Drill Diagnostics
The Seated Draw starts off with explosive movement. The legs are fully bent which can create an extremely fast start. Make sure this abnormal movement doesn't throw your sights out of whack and on target. Watch your sights – they will tell you when it's ready to pull the trigger.
Questions about this drill? The training site is new - questions and feedback are appreciated.
Shoot me a message via a contact form, Instagram, or Facebook.
Drill Environment
More Drill Modifications
Modifications to focus on: Conceal Carry