Quick Reload
Work to reload on the move so fast it takes just a few steps to be ready to shoot again.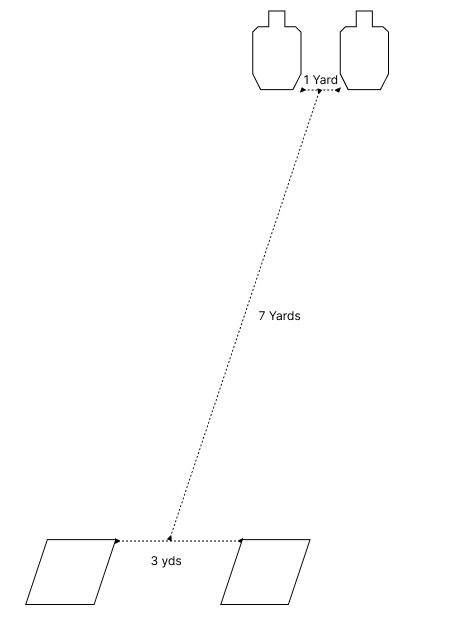 What is the Quick Reload Drill?
Just like with the Quick Step drill, the easiest and least risky way to engage targets at multiple positions is to be leaving the first position the moment the last shot breaks and to start shooting the moment you arrive at the next position. That holds true even if you have to reload.
The mantra of "leave sooner, shoot sooner" remains true for any type of movement.
The Quick Load drill is simple – it's all about trying to reload the handgun fast enough that the reload is done before moving to the next shooting position.
Drill Tips
The absolute moment the last shot breaks, you should be doing two things at once – starting to move to the other position and initiating a reload. Initiating a reload requires racing the hand as fast as possible to the mag pouch and pushing the handgun's mag release button. Doing things "sooner" often means doing multiple things at once.
---
---
Drill Diagnostics
While it's faster to run drill repetitions by not having a magazine in the gun at the start of the drill rep, using a magazine is useful for diagnostics. If the magazine doesn't free fall, then the gun isn't vertical enough. Leave the gun vertical for a little longer so the mag falls free. Also, since we're trying to reload so quickly, the magazine should fall inside or just outside of the box. If the magazine lands in or at the next box, the reload isn't being initiated fast enough.
---
---
---
Don't know what drills to run to meet your goals?
Try out a virtual training call to talk with Brian about shooting goals, training methods, and drills to best meet those goals.
Drill Environment
More Drill Modifications
Modifications to focus on: Conceal Carry
Further Training with: