Moving Draw
Practice drawing the gun like it was a defensive encounter - on the move!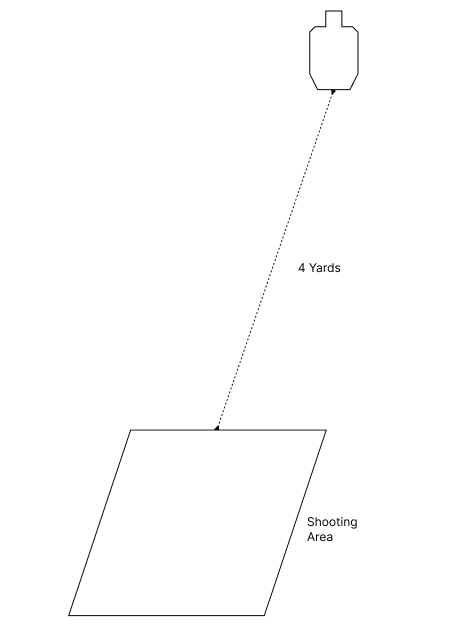 What is the Moving Draw Drill?
Plenty of firearms enthusiasts practice drawing a gun from a perfect stance, perfectly squared up on the target, perfectly ready for the drill. At the beep, they draw and shoot the target once without moving and show off their draw to first shot. There is a time and a place to work on a draw from a perfect stance, and the time to first shot is a very important metric for self defenders. But in a real world DGU (defensive gun use), we won't be standing still and we won't take one shot.
The ability to draw the gun while moving is very important for all conceal carriers. The best way to get better at this all important skill is to practice it – which is exactly what this drill is.
Drill Tips
Start this drill at a complete stand still. No creeping motion, no prep. Only move after the beep happens. Studies have shown that improving reaction times to known stimulus helps improve reaction time to unknown stimulus.
---
---
Drill Diagnostics
While moving, watch the sights as you step. Watch to see if they bounce around excessively. Try running the drill without pulling the trigger at all to see what the sights do.
---
Don't know what drills to run to meet your goals?
Try out a virtual training call to talk with Brian about shooting goals, training methods, and drills to best meet those goals.
Drill Environment
More Drill Modifications
Modifications to focus on: Conceal Carry