Look Up
Improve target acquisition speed and natural index to shoot sooner.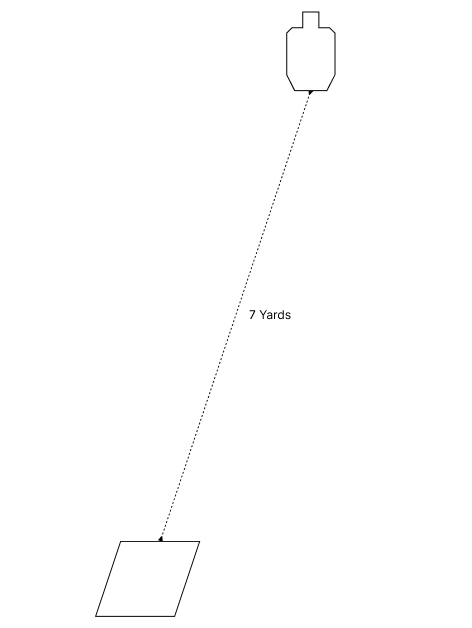 What is the Look Up Drill?
Getting the sights precisely on target as soon as possible is the constant of practical pistol shooting. Defensive pistol shooters and competitive shooters alike share this goal.
This drill works on improving vision speed and solidifying an instinctive index. Vision speed helps you see where your sights are on target faster so you can shoot sooner. An instinctive index helps send the sights directly to where the eyes look without any hunting for the sights.
Both of these skills are critical to getting shots on target with speed and accuracy.
Video Explanation
---
---
Drill Tips
Snap the eyes quickly and directly to a small point on the target. To look generally at the target, look at a small specific spot in the target. Move the eyes quickly as soon as the beep goes off.
---
---
Drill Diagnostics
The key visuals for his drill is whether the eyes snap straight to the target and look at a small finite point. Strive to see the texture on the target, that will help indicate whether you're looking generally at the target or at a small finite point on the target.
---
---
Drill Author
---
Don't know what drills to run to meet your goals?
Try out a virtual training call to talk with Brian about shooting goals, training methods, and drills to best meet those goals.
Drill Environment
More Drill Modifications
Modifications to focus on: Conceal Carry