Follow the Eyes
Improve the accuracy of transitions by bringing the sights to the eyes.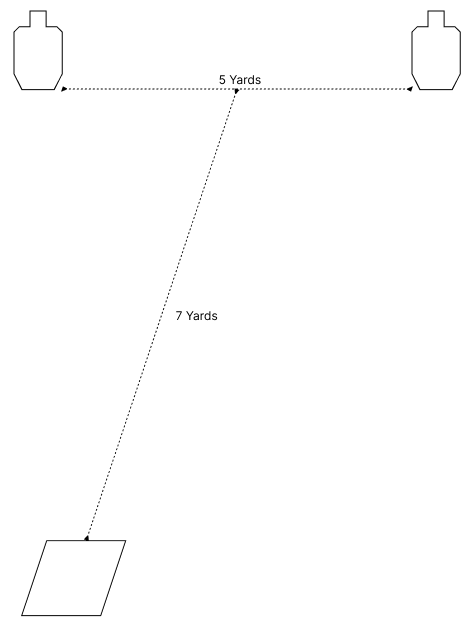 What is the Follow the Eyes Drill?
The eyes can travel from target to target faster than the gun from target to target. Transitioning the eyes ahead of the gun to the target helps transitions be faster and more accurate.
As soon as the shot breaks, it is important to transition the eyes ahead of the gun and onto the next target. The gun follows the eyes – which is exactly what this skill isolation drill focuses on. The more precisely the gun stops exactly where the eyes are looking, the faster transitions will be.
This drill is VERY similar to the Lead with the Eyes drill as well as the Click Transition drill. All three drills are great to run in conjunction with each other, starting with Follow the Eyes, then Lead with the Eyes, then Click Transition.
Video Explanation
---
---
Drill Tips
As the gun transitions onto the target, you'll see the sights coming onto the target out of your peripheral. It's important to keep your eyes fixed on the target and let your sights come to your eyes. When the sights enter the area of acceptable accuracy, rip the shot.
---
---
Drill Diagnostics
Watch as the sights arrive on target. Look to see if they under travel or over travel. The sights should stop precisely on target.
Watch to see if the sights arrive on target in a straight line. If the sights arc up and over or down and under, they aren't traveling in a straight line – which is the shortest distance between two points. The fastest a transitions have the sights travel in a straight line.
Drill Author
---
Don't know what drills to run to meet your goals?
Try out a virtual training call to talk with Brian about shooting goals, training methods, and drills to best meet those goals.
Drill Environment
More Drill Modifications
Modifications to focus on: Conceal Carry
Further Training with: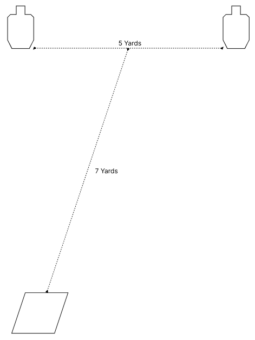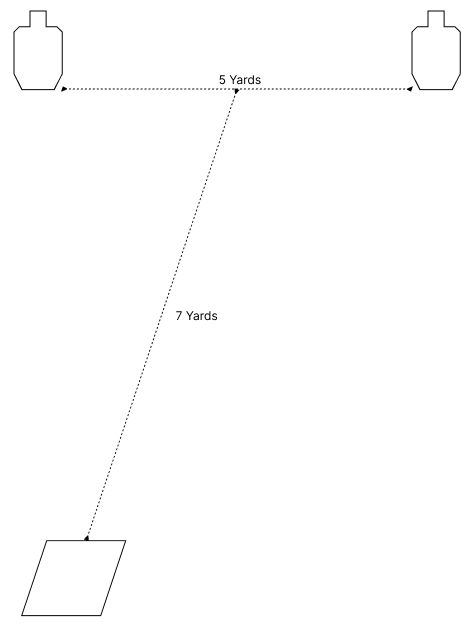 The gun go where the eye leads, so fast eyes means a fast gun.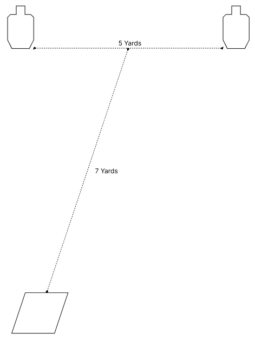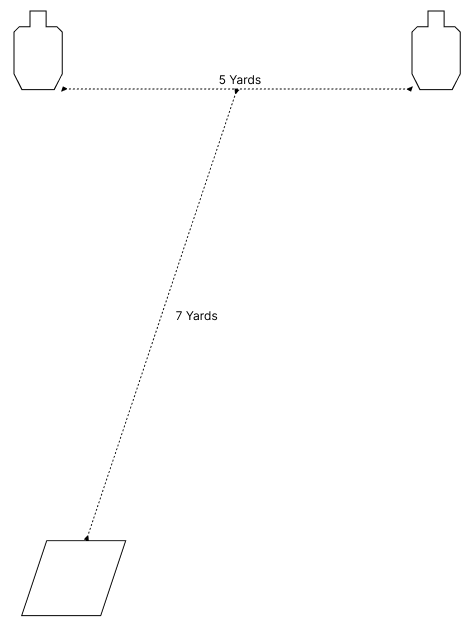 Improve transitions by initiating the transition the moment the last shot on target breaks.