Burkett Reload
A reload focused micro drill - great for supplementing other reload drills.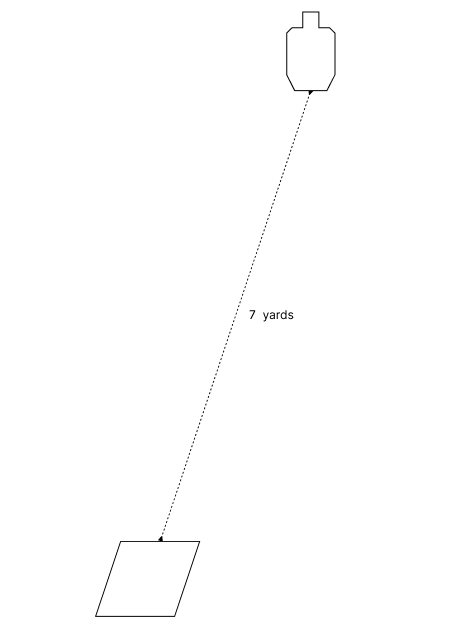 What is the Burkett Reload Drill?
The Burkett Reload is a classic handgun reload drill to help improve consistency of seating the reload. It is an isolated skill drill that is super quick to run allowing for a lot of repetitions in a condensed period of time.
A fast and consistent reload is an important skill since an empty gun is an expensive paperweight. The reload is a skill where a balance of max speed but max consistency must be struck.
Essentially the Burkett Reload is a reload without actually seating the mag, this helps focus our training on getting the magazine to the magwell – which is generally the part people struggle with on the reload.
How to Setup
Drill Setup
0 Targets needed, but starting with sights on target is a bonus
Start position: Gun in hand, sights on target
0 shots required
How to Dry Fire
Drill Steps
At the beep, move the support hand to grab the mag
While grabbing the mag, push the mag release
Grab the magazine from the belt and go to reload, but stop the magazine just before inserting into the magwell – but not inserted
How to Mod
Drill Modifications
Instead of using a par timer beep to initiate the reload drill, pull the trigger and initiate the reload the instant the hammer/striker falls
Video Explanation
---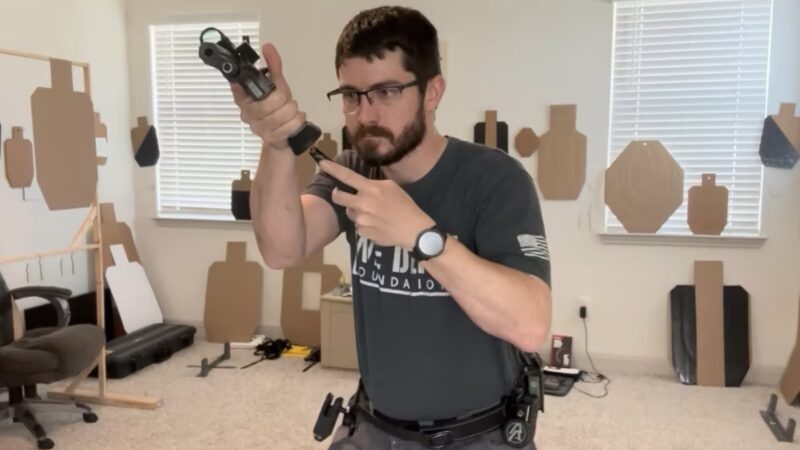 ---
Drill Tips
A good and consistent grip on the magazine creates a fast and consistent reload. Place the index finger lengthwise along the magazine so the end of the pointer finger is right about at the end of the magazine. This means all you have to do is bring your support hand pointer finger to your pinkie finger on your primary hand. This lets us take advantage of the body's natural awareness of where our other body parts are without having to look.
---
---
Drill Diagnostics
Self diagnosis on the Burkett Reload drill is pretty simple since it is such an extreme skill isolation drill. The biggest component is whether the magazine accurately lines up with the magwell. If the magazine hits the edge, it can really mess up the reload. Similarly, the angle of the magazine should line up exactly with the angle of the grip.
---
---
Note: The Burkett Reload drill has been made famous by Steve Anderson in his classic dry fire book, Refinement and Repetition: Dry Fire Drills for Dramatic Improvement. Highly recommend that book.
---
Don't know what drills to run to meet your goals?
Try out a virtual training call to talk with Brian about shooting goals, training methods, and drills to best meet those goals.
Drill Environment
More Drill Modifications
Modifications to focus on: Conceal Carry